Hi there! Coach JR here with another free trade idea for you.
Well, two free ideas. We're knee-deep in earnings season, after all, so there are plenty of opportunities to be had.
In classic PFG fashion, let's first talk about a company you never saw coming:
Mattel, Inc. (MAT), the toy company.
Based on my technical analysis, I'm bullish on this stock. Here's the options play:
My 2nd idea is Fubo TV (FUBO), a sport-focused streaming service available to customers in the US, Canada, and Spain.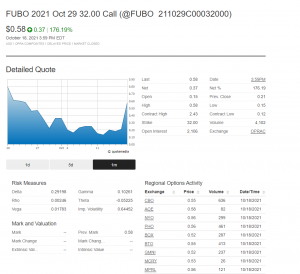 Watch today's video for the full analysis and setup instructions on both opportunities...
Then head here to discover my strategy for finding these trades!