Hi there! Coach JR here with another coaching video.
This time, we're talking Tesla and a KEY price level it refuses to fall below.
Since late October, Tesla's closed above $1,000 every single trading day.
Every. Single. Trading. Day.
Makes sense — $1,000 is a huge level psychologically. Nice round 4-digit number.
And with that in mind, I think it's got a lot of room to move upwards. I'm targeting a stock price of $1,400 in the next 60 days.
Here are some of the options plays we're looking at: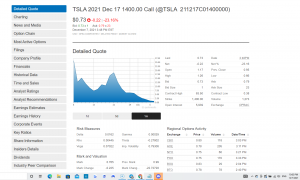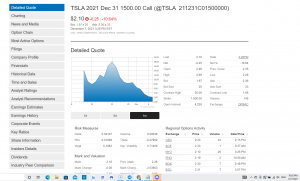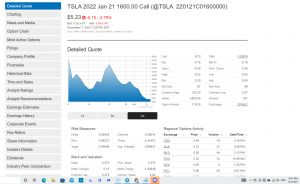 In today's video, I'm going to dive deeper on Tesla and show you these options plays in more detail.
In doing so, I'll show you a bit of my process and some of the criteria I use to evaluate options trades.
So watch the video below to check out my full analysis...
Then click here to watch a special training on my full trading strategy!