Semiconductor chips, workers, shipping containers, and energy.
What do these all have in common?
Two things:
They're all vital pieces of the global economy. Problems in any of these markets shake up the global economy.

Every single one of these sectors is seeing a major shortage.
Oh, and one more thing…
Unlike what the Fed says, these might not disappear anytime soon.
As Morris A. Cohen of the Wharton School writes for Penn Today, we have some precedent here. 
Back in 2011 was the famous earthquake that contributed to Fukushima. This shut down a major Japanese chip supplier, cutting global capacity by around 25%. It took manufacturers months to return to normal, and that was just one factory.
And so, Cohen explains, "I don't think it's going away soon. You can't create capacity overnight, so we will have to live with the consequences."
Then, you have energy shortages.
Rebounding demand (which means more energy is needed to ship those goods) is just the start of the shortage.
Per the Wall Street Journal, fossil fuel investment has dropped — yet renewables aren't ready to take the reins.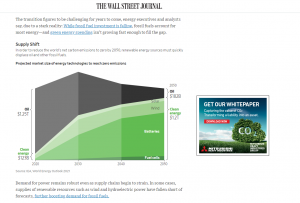 As a result, demand for coal, oil, and natural gas has gone to the moon in recent months.
It started in China, as demand for Chinese-made goods skyrocketed…
But has now spread essentially around the world — but especially in Eurasia.
China and India are both ramping up coal production in a desperate bid to provide enough energy.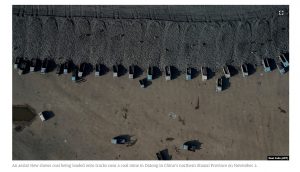 As winter approaches and people need to heat their homes, things could only get worse.
Then, of course, you've got a shortage of shipping containers. That chokes up supply chains even more.
Put these all together...
And this might be the "new normal" for the foreseeable future. 
Now, major companies like Nike are starting to feel the pain.
Here's what Nike CFO Matthew Friend said on their earnings call:
"We are not immune to the global supply chain headwinds that are challenging the [manufacturing] and movement of product around the world. We expect all geographies to be impacted by these factors."
Later in the call, Friend stated: "Lost weeks of production combined with longer transit times will lead to inventory shortages in the marketplace for the next few quarters." 
"Next few quarters" pretty much means at least another year. But these problems are pretty severe and could go on longer.
Now, shortages and inflation might have you paying more for every purchase…
But with the right trades, you can actually play these shortages and potentially come away with profits.
You could stay ahead of inflation and make that higher grocery bill a non-issue.
Here's the thing:
Several Statistical Disruptive Flows (SDFs) just triggered across numerous industries hit by the shortages.
But to learn more about Statistical Disruptive Flows…
And how I use them to offer tons of potentially profitable trade opportunities to my Profit Flow Group…